I provide professional snare and trapline instruction whether it's on your line or mine. Special group rates for clubs, groups, state
and trapper
organizations.
Contact Us for
prices and
booking dates.


Belisle Foot Snares - Operates similar to a foothold, except when the device is activated, the jaws slip away, leaving the cable to act as a foot snare. 6" recommended for fox/coyote, 8" for wolf, mountain lion and wild hog. Available in stainless.
Complete Foot Trap & Snare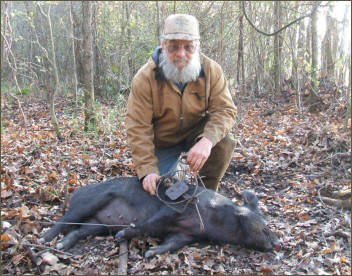 Pre-Dipped Snares
We can dip your snares with Formula One prior to shipping to you. If you need snares in a hurry and have no time for treatment, this is the answer for you! Simply order your snares, then add your dip choice to the shopping cart. Brown only!

Snare & Anchoring Assembly

Crit-R-Done® Bear Foot Snare
Trap kit includes bait bag, zip-ties, two anchors with swivels, cable stop, snare cable and cable clamp for spring. Delivery system has 3/16" snare.

Snare One
Bates Lane, Port Republic, NJ 08241
Phone 609-338-7011
Crit-R-Done® Replacement Snare
Crit-R-Done® Extension Cable
1/4" x 12' loop end with two cable clamps.
Galvanized Foot Snare - 8-inch, recommended for wild hog and wolf.